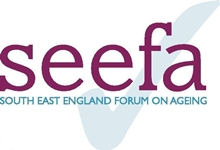 Making later life better now and in the future.
SEEFA NEWS
Older people to work with business and government on digital design
'Transforming not excluding – the impact of information technology and innovation on later life' was the subject of a Symposium held at the Palace of Westminster on Thursday 8th January 2015. The event was organised by the SEEFA as part of a wider project on digital inclusion being undertaken in partnership with South East Age UKs.
75 participants at the Symposium included later life, digital inclusion and design experts, business leaders and representatives of central and local government. The debate was chaired by David Brindle, public services editor of The Guardian, and hosted by Lord Filkin, Chair of the Centre for Ageing Better.
Read the Symposium report.
The symposium generated a lot of activity on Twitter, and a report from David Wilcox
LINKS
AGEnda - English Forums on Ageing
Department for Work and Pensions
DOWNLOADS
SEEFA is the South East England Forum on Ageing.
SEEFA aims to bring people together to influence later life strategies, policies and services to make life better for current and future generations of older people.
SEEFA works with people who know what they are talking about. We know the best way to ensure good services is to integrate the perspectives of people who are themselves experts in later life and ageing through their own life experiences. SEEFA's Policy Panel comprises people who are experts on later life and who can actively engage with policy makers and commissioners to influence later life policy.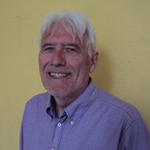 A message from SEEFA's Chair, Peter Dale:
'Increased longevity is a blessing rather than a burden. We need a paradigm shift in the way later life is viewed, valuing the contribution of older people rather than seeing them just as consumers of resources.
SEEFA knows that ageist attitudes can cause real harm and can affect health and wellbeing. Most older people are fit and healthy and do not need care. People should be assisted to keep on contributing to their communities and remain independent for as long as possible. When services are needed they should be personalised, safe and of a high quality. People should always be treated with dignity and respect.'
SEEFA wants to see key later life issues fully explored and debated. You can read more here.

SEEFA Convention
SHAPING OUR OWN FUTURE
On 2 November SEEFA held a Convention at Richmond House, Whitehall, chaired by David Brindle, Public Services Editor, The Guardian.
This was a unique opportunity for SEEFA members and experts in the field to apply thinking from different perspectives to the question of developing a new narrative on ageing.
Read Professor Stephen McNair's blog here.
SEEFA is considering the best way to follow up on the Convention. If you have anything you would like to say to us on this, please contact Julia Pride:
© Copyright SEEFA 2016
Registered Charity Number 1156957 SOUTH EAST ENGLAND FORUM ON AGEING
This web site may contain links to external web sites. SEEFA does not accept any responsibility or liability
for the content or consequences of visiting external web sites.
SEEFA Members Briefing
Read the latest SEEFA Members Briefing here.
DWP Employer Toolkit:
Guidance for Managers of Older Workers
http://ageactionalliance.org/employer-toolkit/
This Toolkit is a resource created by the Department for Work and Pensions offering guidance to managers of older workers. The guidance created is also available in an interactive format on the Age Action Alliance. The information available details how employers can more effectively manage their older workers, and by doing so, how they can capitalise on the UK's changing demographics. The Toolkit includes information relating to the 3 'R's highlighted by the Government's Business Champion for Older Workers. These are retaining, retraining and recruiting older workers. Information is also included on a range of other topics including legal requirements, knowledge management and flexible working arrangements.
The SEEFA Convention
SHAPING OUR OWN FUTURE
2 November 2015
Read the report here.