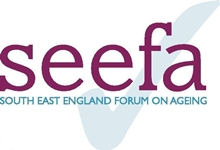 Making later life better now and in the future.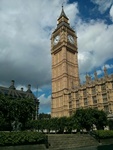 © Copyright SEEFA 2019
Registered Charity Number 1156957 SOUTH EAST ENGLAND FORUM ON AGEING
This web site may contain links to external web sites. SEEFA does not accept any responsibility or liability
for the content or consequences of visiting external web sites.
Symposium
House of Lords
- read report here.
Did You Know...?
Older people make a major net contribution to the economy. As people live longer and their health improves, the greater the opportunity for them to continue to contribute to the nation's economy and, the longer on average they are staying in employment.
An important consequence of this is that older people are contributing more to the economy as taxpayers, consumers and volunteers. Taxes paid by over 65s amount to around £45 billion a year and are forecast to rise to around £82 billion by 2030. The spending power of over 65s is £76 billion and forecast to grow to £127 billion by 2030.
The value of social care provided by older people is worth £34 billion a year and forecast to grow to £52 billion by 2030. The value of older people's volunteering is over £10 billion a year and forecast to grow to nearly £15 billion by 2030.
People approaching and in retirement gave society each year an average of 75 hours in charitable work and 73 hours in voluntary community work: an annual contribution of over £11 billion. They also provided on average 326 hours in free care for grandchildren, parents and other family members: an annual contribution valued at over £15 billion. [Source: MGM Advantage's Retirement Nation report (2012)]
Older people contribute £10 billion a year through charity and family donations (including childcare services for families and neighbours) and this is forecast to grow to over £15 billion by 2030.
Taking all these contributions together, older people are making an annual net positive contribution of £40 billion to the UK economy (i.e., net of the costs of pension, welfare and health support). By 2030 the positive net contribution of over 65s is forecast to rise to an estimated £77 billion. [Source: Royal Voluntary Services (RVS) Gold Age Pensioners report (2011)]
Read SEEFA's comments on the Queen's Speech here.
LINKS
DOWNLOADS
SEEFA is the South East England Forum on Ageing.
SEEFA aims to bring people together to influence later life strategies, policies and services to make life better for current and future generations of older people.
SEEFA works with people who know what they are talking about. We know the best way to ensure good services is to integrate the perspectives of people who are themselves experts in later life and ageing through their own life experiences. SEEFA's Policy Panel comprises people who are experts on later life and who can actively engage with policy makers and commissioners to influence later life policy.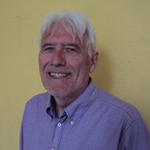 A message from SEEFA's Chair, Peter Dale:
'Increased longevity is a blessing rather than a burden. We need a paradigm shift in the way later life is viewed, valuing the contribution of older people rather than seeing them just as consumers of resources.
SEEFA knows that ageist attitudes can cause real harm and can affect health and wellbeing. Most older people are fit and healthy and do not need care. People should be assisted to keep on contributing to their communities and remain independent for as long as possible. When services are needed they should be personalised, safe and of a high quality. People should always be treated with dignity and respect.'
SEEFA wants to see key later life issues fully explored and debated. You can read more here.

A New Narrative on Ageing
SEEFA has been doing a lot of work to help create a New Narrative on Ageing. The new narrative is based on 5 pillars:
Ageing itself is not a social and economic problem. It is an inter-generational issue, presenting both opportunities and challenges.

People are unique individuals, each with a different story. We need to recognise the diversity of ageing, not 'lump' everyone in together.

Older people are not an economic burden but are net contributors to the economy

Older people are active citizens and assets within their families and communities.

Equal access to employment opportunities for older people will benefit business and society as a whole.
Find out more about the New Narrative on Ageing here
SEEFA Member Briefing 2018
The latest SEEFA Member Briefing
is here.
SEEFA's New Narrative on Ageing
Find out more here.
Our Ageing Society
Challenges or Opportunities for Business
Find out more here.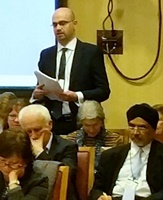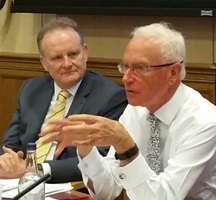 Symposium at the House of Lords on
Our Ageing Society:
Challenges or Opportunities for Business

November 2018
Having our say on information and advice
Organised by SEEFA as part of a joint project with SE Age UKs, a Symposium took place at the Palace of Westminster on 1st November 2018:
'Having Our Say on Information and Advice'.
The high profile event looked at information and advice in an ageing society.
A summary of the key points made can be found here.
July 2018
SEEFA launches new publication to challenge
negative views on ageing.
Find out more here.